Protrans medizinische diagnostische Produkte GmbH
Ketschau 2, D-68766 Hockenheim, Germany
Phone +49 6205 2929 9-0
Telefax +49 6205 2929 9-20
eMail: mail (at) protrans.info

Web: http://www.protrans.info
VAT (USt-ID): DE185599423

Industrial Court (Handelsgericht ): Mannheim HRB 421776

CEO (Geschäftsführer): Robert von Drygalski


Data protection declaration according to GDPR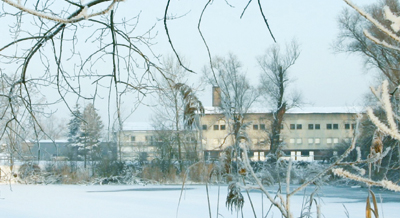 PROTRANS is a company for research, development and production of
Diagnostic Products for Organ- and Bone Marrow Transplantation, located
in Germany, near Frankfurt and next to the University City of Heidelberg.


PROTRANS offers DNA-based typing systems in SSP and SBT techniques.
HLA class I
HLA class II
Human Platelet Antigen (HPA)
Protrans Celiac Disease
Protrans Narcolepsy


PROTRANS offers Products for DNA extraction and purification


PROTRANS offers Equipment for SSP and SBT


PROTRANS offers Software for HLA typing.